Blue Lizard Reptiles is one of the largest reptile and aquatic specialist retail sites on the internet. We aim to provide the widest range of products at the lowest prices.
We sell a vast range of livestock and products specifically designed to meet your reptile and fishes needs, including reptile vivariums, reptile books, livefood, frozen food, vivarium substrates, plants, thermostats, thermometers, UV bulbs, heat bulbs, heat mats and vitamin and mineral supplements.
If you can't find what you need on our site, please email us, and we'll be happy to source it for you at our usual low prices.
SAVE 10% On Livefood this week!
This week we're offering you 10% OFF all livefoods.
To get your 10% OFF, just enter code: OCTBUGS15 at the checkout.
Offer ends at midnight on Sunday 22nd October 2017.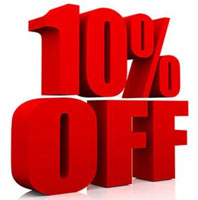 Top Quality Livefood only
£1.59 a tub!

Amazing value and quality!
Delivery only £3.99 for livefood orders!
For regular delivery of livefood call 01909 518808.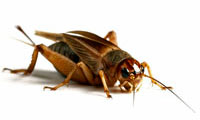 Why not visit us in store?
Why not visit our amazing reptile store in Dinnington, South Yorkshire? Just 5 minutes off the M1 and M18 we have lots of reptiles, amphibians and invertebrates, fish, mammals and birds in store as well as a wide range of starter kits, vivariums plants, hides, substrates, thermostats, vivarium decor, livefoods, frozen foods and lots more in stock at fantastic prices.
Featured Products
Arcadia Dry Vivarium Controller 25 - 30W T8
A simple IP64 (splash proof) fluorescent lighting controller, design to easily add fluorescent lighting to dry vivariums..

RRP - £32.99
Our Price -
£22.99
(inc.VAT)
Frozen Rat Fluffs 10-25g - Pack of 10
We are proud of the quality of our frozen rats. Frozen rats are a great diet for many snakes, lizards, amphibians and many other pets.

RRP - £12.49
Our Price -
£6.99
(inc.VAT)
White Python LED Power Cable 30cm
If you purchase individual WhitePython LED light strips, you will need to purchase an LED Power Cable which fits in between your Power Supply and Light Strip.


RRP - £3.99
Our Price -
£3.19
(inc.VAT)
Lucky Reptile Tray for OpenAir Vivarium 100 x 100cm
Replacement tray for Lucky Reptile OpenAir Vivarium. Dimensions: 100 x 100cm


RRP - £18.99
Our Price -
£15.19
(inc.VAT)
ProRep Terrascaping Texturing Compound 1 Kg
This powdered modelling compound is mixed with water to make a paste and then spread over your structure to make a textured, realistic base ready for sealing.


RRP - £11.99
Our Price -
£9.59
(inc.VAT)