Blue Lizard Reptiles is one of the largest reptile and aquatic specialist retail sites on the internet. We aim to provide the widest range of products at the lowest prices.
We sell a vast range of livestock and products specifically designed to meet your reptile and fishes needs, including reptile vivariums, reptile books, livefood, frozen food, vivarium substrates, plants, thermostats, thermometers, UV bulbs, heat bulbs, heat mats and vitamin and mineral supplements.
If you can't find what you need on our site, please email us, and we'll be happy to source it for you at our usual low prices.
10% OFF ALL FROZENS
As it's so cold this week, we thought we'd offer 10% OFF all frozen goods.
To get your 10% OFF, just enter code: CHRISFROZ17 at the checkout.
Offer ends at midnight on Sunday 18th December 2017.

Animal Delivery is Back!


We have a new courier and can ship animals weekly to mainland UK.

Why not browse our livestock now?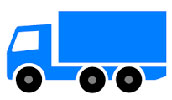 Top Quality Livefood only
£1.59 a tub!

Amazing value and quality!
Delivery only £3.99 for livefood orders!
For regular delivery of livefood call 01909 518808.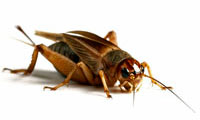 Why not visit us in store?
Why not visit our amazing reptile store in Dinnington, South Yorkshire? Just 5 minutes off the M1 and M18 we have lots of reptiles, amphibians and invertebrates, fish, mammals and birds in store as well as a wide range of starter kits, vivariums plants, hides, substrates, thermostats, vivarium decor, livefoods, frozen foods and lots more in stock at fantastic prices.
Featured Products
HabiStat Bactericidal Cleaner 500 ml
Ready to use Broad Spectrum Bactericidal Disinfectant.


RRP - £6.98
Our Price -
£5.59
(inc.VAT)
HabiStat Basking Spotlamp 40W Screw
Use to create a basking area of high, localised heat. A reptile basking light will provide an intense beam of light and heat with which the animal can quickly warm itself.


RRP - £5.17
Our Price -
£4.14
(inc.VAT)
Zoo Med Eco Earth Substrate Loose Pack 8.8 Litres
Eco Earth is a compressed coconut fiber that is ideal for burrowing animals.


RRP - £8.89
Our Price -
£6.79
(inc.VAT)
ProRep Bamboo Root Jungle Gym Regular
Great quality bamboo root. Excellent for structure, climbing, and decoration.


RRP - £19.99
Our Price -
£15.99
(inc.VAT)
T Rex Calcium Plus Cricket Food 240g
High quality calcium supplements. Vitamin enriched for better absorption.


RRP - £6.45
Our Price -
£5.19
(inc.VAT)