Blue Lizard Reptiles is one of the largest reptile and aquatic specialist retail sites on the internet. We aim to provide the widest range of products at the lowest prices.
We sell a vast range of livestock and products specifically designed to meet your reptile and fishes needs, including reptile vivariums, reptile books, livefood, frozen food, vivarium substrates, plants, thermostats, thermometers, UV bulbs, heat bulbs, heat mats and vitamin and mineral supplements.
If you can't find what you need on our site, please email us, and we'll be happy to source it for you at our usual low prices.
NEW! Exo Terra Digital Thermostats
Available in three different varieties, 100w On/Off, 300w On/Off and 600w Dimming/Pulse.
Amazing value from just £28.79!

Animal Delivery is Back!


We have a new courier and can ship animals weekly to mainland UK.

Why not browse our livestock now?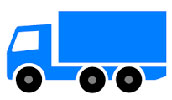 Why not visit us in store?
Why not visit our amazing reptile store in Dinnington, South Yorkshire? Just 5 minutes off the M1 and M18 we have lots of reptiles, amphibians and invertebrates, fish, mammals and birds in store as well as a wide range of starter kits, vivariums plants, hides, substrates, thermostats, vivarium decor, livefoods, frozen foods and lots more in stock at fantastic prices.
Featured Products
Exo Terra Reptile Multiple Vitamins 70g
Most reptiles and amphibians are unable to obtain the essential vitamins and trace minerals that they require from a captive diet.


RRP - £6.89
Our Price -
£4.89
(inc.VAT)
Lucky Reptile Kids Deco Mushroom House Pink
Colourful funky resin ornament featuring pink mushroom house design, ideal for children's tanks or for something different!

RRP - £6.49
Our Price -
£5.19
(inc.VAT)
Vivexotic Viva plus Cabinet Medium Oak
Stylish and modern, VIVA plus terrestrial vivarium cabinets provide a distinctive piece of furniture and storage space for your vivarium.


RRP - £118.99
Our Price -
£95.19
(inc.VAT)
Komodo Split Philodendron Plant 30cm
The Split Philodendron Plant is an artificial hanging plant for creating a realistic reptile habitat. An ideal hiding place for reptiles and live food.


RRP - £4.09
Our Price -
£2.89
(inc.VAT)
Zoo Med Vita-Sand Mojave Mauve 4.5Kg
Zoo Med Reptile Vita Sand Bedding is a popular substrate made from natural Orange coloured Calcium Carbonate which contains no added dyes or colour sealers.


RRP - £12.86
Our Price -
£8.59
(inc.VAT)