Blue Lizard Reptiles is one of the largest reptile and aquatic specialist retail sites on the internet. We aim to provide the widest range of products at the lowest prices.
We sell a vast range of livestock and products specifically designed to meet your reptile and fishes needs, including reptile vivariums, reptile books, livefood, frozen food, vivarium substrates, plants, thermostats, thermometers, UV bulbs, heat bulbs, heat mats and vitamin and mineral supplements.
If you can't find what you need on our site, please email us, and we'll be happy to source it for you at our usual low prices.
NEW! Exo Terra Digital Thermostats
Available in three different varieties, 100w On/Off, 300w On/Off and 600w Dimming/Pulse.
Amazing value from just £28.79!

Animal Delivery is Back!


We have a new courier and can ship animals weekly to mainland UK.

Why not browse our livestock now?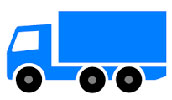 Why not visit us in store?
Why not visit our amazing reptile store in Dinnington, South Yorkshire? Just 5 minutes off the M1 and M18 we have lots of reptiles, amphibians and invertebrates, fish, mammals and birds in store as well as a wide range of starter kits, vivariums plants, hides, substrates, thermostats, vivarium decor, livefoods, frozen foods and lots more in stock at fantastic prices.
Featured Products
ProRep Bug Balls Clear 500g
Bug Balls are the ideal way to provide water to feeder insects without the risk of them drowning.

RRP - £4.49
Our Price -
£3.59
(inc.VAT)
King British Turtle Terrapin Food 20g
King British turtle and terrapin food is complete food made from freeze dried shrimp, krill and vegetable pellets.

RRP - £2.86
Our Price -
£1.99
(inc.VAT)
Arcadia Earth Mix Bio-Active Substrate 10 Litres
Arcadia EarthMix Bio-Active vivarium and terrarium substrate is a potent organic mix made in the UK to the highest possible standards.


RRP - £13.99
Our Price -
£11.19
(inc.VAT)
ProRep Java Multi Branch with Bolt Small
ProRep Java Multibranches are made from the same coffee wood as the popular Java reptile branches.


RRP - £15.99
Our Price -
£12.79
(inc.VAT)
Trixie Steppe Reptile Cave 17x7x10cm
- polyester resin - ideal place to retreat - looks natural, steppe decoration - easy to clean


RRP - £7.99
Our Price -
£6.79
(inc.VAT)