Blue Lizard Reptiles is one of the largest reptile and aquatic specialist retail sites on the internet. We aim to provide the widest range of products at the lowest prices.
We sell a vast range of livestock and products specifically designed to meet your reptile and fishes needs, including reptile vivariums, reptile books, livefood, frozen food, vivarium substrates, plants, thermostats, thermometers, UV bulbs, heat bulbs, heat mats and vitamin and mineral supplements.
If you can't find what you need on our site, please email us, and we'll be happy to source it for you at our usual low prices.
Top Quality Livefood only
£1.59 a tub!

Amazing value and quality!
Delivery only £3.99 for livefood orders!
For regular delivery of livefood call 01909 518808.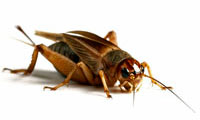 Come and See us in Store
Why not visit our fantastic reptile and pet shop in Dinnington, South Yorkshire? Just 5 minutes off the M1 and M18 we have lots of reptiles, amphibians and invertebrates, fish, mammals and birds in store as well as a wide range of starter kits, vivariums plants, hides, substrates, thermostats, vivarium decor, livefoods, frozen mice, rats and other foods and lots more in stock at fantastic prices. We now also have a good range of dog and cat products in store and are expanding our selection massively through 2018!
Featured Products
Exo Terra Pellets Bearded Dragon Adult 250g
Exo Terra Bearded Dragon food is fortified with optimal levels of vitamins, minerals and amino acids so no other food supplements are required.

RRP - £9.29
Our Price -
£6.59
(inc.VAT)
Standard Vivarium Black - 48 x 18 x 18 Inches
Standard vivarium available in various sizes and colours, all tried and tested for practicality and durability.

RRP - £134.78
Our Price -
£103.99
(inc.VAT)
Black Crickets Bulk Bag 500 4th Size
Black crickets (Gryllus bimaculatus) are a hardy, cold tolerant cricket and grow to over 30mm in length. Six sizes are sold, and are packed in tubs and bulk.


RRP - £14.25
Our Price -
£8.69
(inc.VAT)
Exo Terra Feeding Dish Medium
Exo Terra's Feeding Dishes have a very natural and realistic rock finish on the outside and a smooth non-pitted surface on the inside.


RRP - £4.39
Our Price -
£3.09
(inc.VAT)
HabiStat Dry Tortoise Food Banana 350g
Dry tortoise food. Available in Banana, Herb and Flower and Fruit and Herb Flavours. Brand new Packaging and brand new flavour!


RRP - £6.10
Our Price -
£4.88
(inc.VAT)