Blue Lizard Reptiles is one of the largest reptile and aquatic specialist retail sites on the internet. We aim to provide the widest range of products at the lowest prices.
We sell a vast range of livestock and products specifically designed to meet your reptile and fishes needs, including reptile vivariums, reptile books, livefood, frozen food, vivarium substrates, plants, thermostats, thermometers, UV bulbs, heat bulbs, heat mats and vitamin and mineral supplements.
If you can't find what you need on our site, please email us, and we'll be happy to source it for you at our usual low prices.
Save 10% On Livefood!
It's slighly warmer this week, so we're offering you a whopping 10% OFF all livefoods!


To get 10% OFF just enter code: WINTERBUGS at the online checkout.


Offer Ends Sunday 12th December 2023



Did you know we can Price Match?
Seen what you need cheaper elsewhere online?

Then just let us know and we will do our very best to match or even beat the price for you!
We keep our prices low all year - but if you do see it cheaper then let us know!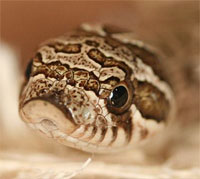 Top Quality Livefood only
£1.79 a tub!

Amazing value and quality!
Delivery only £3.99 for livefood orders!
For regular delivery of livefood call 01909 518808.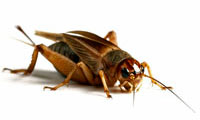 What Is the Right Substrate/Bedding for My Reptile?
Substrates are one of the subjects which probably cause most controversy and arguments amongst reptile keepers. Part of the problem is that in reality, there isn't always one right or wrong substrate, it all depends on the animal, the housing and many other factors including the keeper's preference.

It is very difficult to exactly replicate some animals living conditions in the wild, so decisions regarding setups, including which substrate to use are often based on how we want to keep our pets in order to meet their requirements.

A good starting point is always to look at the animal....

Continue reading.....


Come and See us in Store
Why not visit our amazing reptile and pet shop in Dinnington, South Yorkshire? We're just 5 minutes off the M1 and M18 and we always have lots of reptiles, amphibians and invertebrates, fish, mammals and birds in store as well as a wide range of starter kits, vivariums, plants, hides, substrates, thermostats, vivarium decor, supplements and cleaning products always in stock. Our livefoods, are fresh everyday and we have a large selection of mealworms, morios, locusts, crickets, and more, as well as a wide range of reptile frozen foods including mice, rats and fish foods and lots more in stock, all at our usual low prices.
Featured Products
Zoo Med Repti Rock Corner Bowl Large
The ZooMed Repti Rock corner bowl fits into the corner of the tank and can be used for water or food.


RRP - £25.99
Our Price -
£19.49
(inc.VAT)
Exo Terra Snake Cave Medium
The Exo Terra Snake Cave makes the perfect addition to your terrarium. The natural look of the Snake Cave allows it to integrate into any type of terrarium.

RRP - £21.09
Our Price -
£16.69
(inc.VAT)
Frozen Multimammate Mice Small 20-30g - 10 Pack
Multimammate Mice are highly nutritious, having a thicker skull and higher meat content than standard mice.


RRP - £18.00
Our Price -
£14.40
(inc.VAT)
ProRep Straw Bedding 5 Litres
ProRep Straw Bedding can be used for tortoises as well as many other large snakes and lizards that originate from arid habitats.

RRP - £5.29
Our Price -
£3.99
(inc.VAT)
Zoo Med ReptiSoil 23 Litres
A special blended substrate of Peat Moss, soil, sand, and carbon designed specifically for creating tropical set-ups in Naturalistic Terrariums and Palludariums.


RRP - £27.99
Our Price -
£21.99
(inc.VAT)