Blue Lizard Reptiles is one of the largest reptile and aquatic specialist retail sites on the internet. We aim to provide the widest range of products at the lowest prices.
We sell a vast range of livestock and products specifically designed to meet your reptile and fishes needs, including reptile vivariums, reptile books, livefood, frozen food, vivarium substrates, plants, thermostats, thermometers, UV bulbs, heat bulbs, heat mats and vitamin and mineral supplements.
If you can't find what you need on our site, please email us, and we'll be happy to source it for you at our usual low prices.
Save £5 On Your Order
This week we are giving you £5 Off your order when you spend £50 or more! Buy Now to save money.
To get £5 Off, just spend £50 and enter code: 50MAY22 at the online checkout.


Valid for most Items. Offer Ends Sunday 22nd May 2022


Did you know we can Price Match?
Seen what you need cheaper elsewhere online?

Then just let us know and we will do our very best to match or even beat the price for you!
We keep our prices low all year - but if you do see it cheaper then let us know!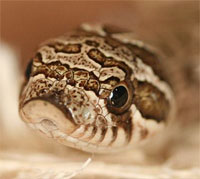 Top Quality Livefood only
£1.79 a tub!

Amazing value and quality!
Delivery only £3.99 for livefood orders!
For regular delivery of livefood call 01909 518808.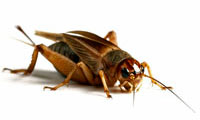 What Is the Right Substrate/Bedding for My Reptile?
Substrates are one of the subjects which probably cause most controversy and arguments amongst reptile keepers. Part of the problem is that in reality, there isn't always one right or wrong substrate, it all depends on the animal, the housing and many other factors including the keeper's preference.

It is very difficult to exactly replicate some animals living conditions in the wild, so decisions regarding setups, including which substrate to use are often based on how we want to keep our pets in order to meet their requirements.

A good starting point is always to look at the animal....

Continue reading.....


Come and See us in Store
Why not visit our amazing reptile and pet shop in Dinnington, South Yorkshire? We're just 5 minutes off the M1 and M18 and we always have lots of reptiles, amphibians and invertebrates, fish, mammals and birds in store as well as a wide range of starter kits, vivariums, plants, hides, substrates, thermostats, vivarium decor, supplements and cleaning products always in stock. Our livefoods, are fresh everyday and we have a large selection of mealworms, morios, locusts, crickets, and more, as well as a wide range of reptile frozen foods including mice, rats and fish foods and lots more in stock, all at our usual low prices.
Featured Products
ProRep Beardie Life 10 Kg
ProRep Beardie Life has been designed to meet the needs of Bearded Dragons and other desert species.

RRP - £15.99
Our Price -
£12.99
(inc.VAT)
MistKing Three Eighths Inch Union Tee
Value 3/8 inch Tee. Ideal for splitting tubing into 2 directions. Connect multiple T connectors together and make a custom manifold.


RRP - £4.99
Our Price -
£4.99
(inc.VAT)
Pro Rep Plastic Hide Medium
Great quality plastic hides. Made of sturdy black plastic, this means your reptiles feel secure, and makes cleaning a breeze!

RRP - £8.89
Our Price -
£6.69
(inc.VAT)
Silent Brown Crickets Micro - Size 1 - Pre Pack
Silent Brown Crickets are the larger species of brown cricket, and whilst not completely silent, they are the quietest species of cricket available.


RRP - £2.81
Our Price -
£1.89
(inc.VAT)
Creative Chameleon Greetings Card Bearded Dragon
Greetings card by up and coming artist Daniel Courteney Smith. Card measures 122mm x 170mm and is left blank for your own message.

RRP - £1.99
Our Price -
£1.98
(inc.VAT)