Blue Lizard Reptiles is one of the largest reptile and aquatic specialist retail sites on the internet. We aim to provide the widest range of products at the lowest prices.
We sell a vast range of livestock and products specifically designed to meet your reptile and fishes needs, including reptile vivariums, reptile books, livefood, frozen food, vivarium substrates, plants, thermostats, thermometers, UV bulbs, heat bulbs, heat mats and vitamin and mineral supplements.
If you can't find what you need on our site, please email us, and we'll be happy to source it for you at our usual low prices.
Decorative Leaf Litter
Our ever popular leaf litter is back on line!
Choose from oak, beech or magnolia to spruce up your vivarium for only £3.99!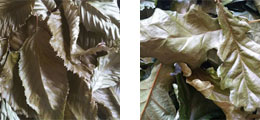 Top Quality Livefood only
£1.59 a tub!

Amazing value and quality!
Delivery only £3.99 for livefood orders!
For regular delivery of livefood call 01909 518808.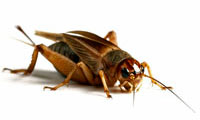 Which Heating Should I Use In My Vivarium?
There are several different ways to heat a vivarium, which one is right for you depends on the species of reptile or amphibian you will be keeping, but below are some general guidelines to the different heating options available.

If you are unsure which heat source to use or have a specific question about heating, then you are welcome to contact us for further advice.

Continue reading.....


Come and See us in Store
Why not visit our fantastic reptile and pet shop in Dinnington, South Yorkshire? Just 5 minutes off the M1 and M18 we have lots of reptiles, amphibians and invertebrates, fish, mammals and birds in store as well as a wide range of starter kits, vivariums, plants, hides, substrates, thermostats, vivarium decor, livefoods, frozen foods including mice, rats and fish foods and lots more in stock at fantastic prices. We now also have a good range of dog and cat products in store and are expanding our selection massively through 2018!
Featured Products
HabiStat Basking Spotlamp 100W Screw
Use to create a basking area of high, localised heat. A reptile basking light will provide an intense beam of light and heat with which the animal can quickly warm itself.


RRP - £5.17
Our Price -
£4.14
(inc.VAT)
Zoo Med Aspen Snake Bedding 26.4 Litres
Check out Zoo Med's new Aspen Snake Bedding! Aspen is the number 1 choice of top snake breeders worldwide.


RRP - £19.29
Our Price -
£13.69
(inc.VAT)
HabiStat Spider Bedding 10 Litres
- Specially formulated for spiders and scorpions - It holds water to create a moist substrate - Non abrasive

RRP - £6.49
Our Price -
£5.69
(inc.VAT)
Zoo Med HydroBalls Clay Substrate 1.13kg
HydroBalls Expanded Clay Terrarium Substrate can be used as a base layer underneath substrates to create an underground water table in Naturalistic Terrariums.


RRP - £9.69
Our Price -
£6.99
(inc.VAT)
Lucky Reptile Bio Calcium Sepia Powder 80g
Bio Calcium Sepia Powder is made of milled cuttlefish bone and ensures the calcium supply for reptiles.

RRP - £4.39
Our Price -
£3.09
(inc.VAT)