Blue Lizard Reptiles is one of the largest reptile and aquatic specialist retail sites on the internet. We aim to provide the widest range of products at the lowest prices.
We sell a vast range of livestock and products specifically designed to meet your reptile and fishes needs, including reptile vivariums, reptile books, livefood, frozen food, vivarium substrates, plants, thermostats, thermometers, UV bulbs, heat bulbs, heat mats and vitamin and mineral supplements.
If you can't find what you need on our site, please email us, and we'll be happy to source it for you at our usual low prices.
Arcadia Deep Heat Projector 50W
Check out Arcadias NEW heating system.
Amazing heat output with no visible light!
Animal Delivery is Back!


We have a new courier and can ship animals weekly to mainland UK.

Why not browse our livestock now?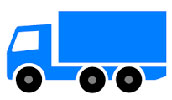 Top Quality Livefood only
£1.59 a tub!

Amazing value and quality!
Delivery only £3.99 for livefood orders!
For regular delivery of livefood call 01909 518808.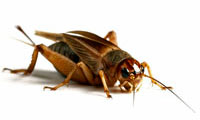 Why not visit us in store?
Why not visit our amazing reptile store in Dinnington, South Yorkshire? Just 5 minutes off the M1 and M18 we have lots of reptiles, amphibians and invertebrates, fish, mammals and birds in store as well as a wide range of starter kits, vivariums plants, hides, substrates, thermostats, vivarium decor, livefoods, frozen foods and lots more in stock at fantastic prices.
Featured Products
ProRep Live Plant Mini Arid Collection - 6 Plants
A collection of 6 assorted species suitable for arid environments. Types may vary from species shown.


RRP - £23.95
Our Price -
£23.95
(inc.VAT)
ProRep Calcium Sand Red 2.5 Kg
ProRep Calcium Sand can be used as a substrate for many reptiles that originate from arid habitats.


RRP - £5.99
Our Price -
£4.79
(inc.VAT)
Lucky Reptile Turtle Plant Ludwigia
Lucky Reptile Turtle Plants are part of a range of artificial floating plants designed for use in turtle tanks to offer basking, resting and hiding places for your turtle.

RRP - £3.05
Our Price -
£2.19
(inc.VAT)
Tortoise Trust African Spurred Tortoise
Tortoise Trust African Spurred Tortoise by Richard & Robyn Wilson


RRP - £6.95
Our Price -
£5.95
(inc.VAT)
Exo Terra Reptile Incubator
The Exo Terra Reptile Incubator uses thermoelectric technology which enables the device to cool and to heat.


RRP - £216.99
Our Price -
£159.99
(inc.VAT)