Blue Lizard Reptiles is one of the largest reptile and aquatic specialist retail sites on the internet. We aim to provide the widest range of products at the lowest prices.
We sell a vast range of livestock and products specifically designed to meet your reptile and fishes needs, including reptile vivariums, reptile books, livefood, frozen food, vivarium substrates, plants, thermostats, thermometers, UV bulbs, heat bulbs, heat mats and vitamin and mineral supplements.
If you can't find what you need on our site, please email us, and we'll be happy to source it for you at our usual low prices.
NEW! Exo Terra Digital Thermostats
Available in three different varieties, 100w On/Off, 300w On/Off and 600w Dimming/Pulse.
Amazing value from just £28.79!

Animal Delivery is Back!


We have a new courier and can ship animals weekly to mainland UK.

Why not browse our livestock now?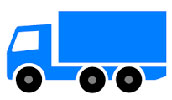 Why not visit us in store?
Why not visit our amazing reptile store in Dinnington, South Yorkshire? Just 5 minutes off the M1 and M18 we have lots of reptiles, amphibians and invertebrates, fish, mammals and birds in store as well as a wide range of starter kits, vivariums plants, hides, substrates, thermostats, vivarium decor, livefoods, frozen foods and lots more in stock at fantastic prices.
Featured Products
Beaphar Antifungal Spray 50ml
For use against fungal skin infections of reptiles and amphibians. Contains miconazole.


RRP - £9.99
Our Price -
£7.99
(inc.VAT)
Exo Terra Terrarium Glass Cleaner 250ml
The Exo Terra Terrarium Glass Cleaner is an easy to apply gel that was specifically developed to remove calcium and lime stains from terrarium glass.


RRP - £9.99
Our Price -
£7.09
(inc.VAT)
White Python Heat Guard and Reflector Leaf Green
The WhitePython Ceramic Heat Guard and Reflector is an entirely unique product which exclusively fits the WhitePython Ultra Slim Heat Lamps.


RRP - £29.99
Our Price -
£23.99
(inc.VAT)
ProRep Beetle Grub Food Type A
ProRep Beetle larvae food are specially prepared and are impregnated with the fungus. Beetle Grub A is made up of prepared, mature broad leaf tree leaf litter.

RRP - £5.49
Our Price -
£4.66
(inc.VAT)
Chimaira Amphibs and Reptiles of Seribuat
Taxonomic keys, descriptions, and color photographs make the identification of every species in the Seribuat Archipelago, Malaysia, easy.


RRP - £39.80
Our Price -
£36.99
(inc.VAT)