Blue Lizard Reptiles is one of the largest reptile and aquatic specialist retail sites on the internet. We aim to provide the widest range of products at the lowest prices.
We sell a vast range of livestock and products specifically designed to meet your reptile and fishes needs, including reptile vivariums, reptile books, livefood, frozen food, vivarium substrates, plants, thermostats, thermometers, UV bulbs, heat bulbs, heat mats and vitamin and mineral supplements.
If you can't find what you need on our site, please email us, and we'll be happy to source it for you at our usual low prices.
NEW! Exo Terra Dual Substrates
Available in three different varieties, Bamboo forest, Equatorial forest and Tropical forest, each containing an appropriate substrate base, along with a specific decorative leaf top layer.
Each variety comes in two sizes and at great prices with the small size at £4.99 and the large size at £7.99!
Top Quality Livefood only
£1.59 a tub!

Amazing value and quality!
Delivery only £3.99 for livefood orders!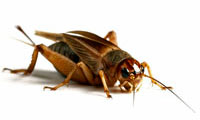 Why not visit us in store?
Why not visit our amazing reptile store in Dinnington, South Yorkshire? Just 5 minutes off the M1 and M18 we have lots of reptiles, amphibians and invertebrates, fish, mammals and birds in store as well as a wide range of starter kits, vivariums plants, hides, substrates, thermostats, vivarium decor, livefoods, frozen foods and lots more in stock at fantastic prices.
Featured Products
Vivexotic Repti-Home Maxi Cabinet X Large Oak
Stylish and modern, Repti-Home vivarium cabinets provide a distinctive piece of furniture and storage space for your vivarium.

RRP - £152.99
Our Price -
£122.39
(inc.VAT)
ProRep Bark Chips Coarse 5 Litres
ProRep coarse grade Bark Chips are an excellent bark substrate for use in glass terrariums for humid set ups.


RRP - £3.59
Our Price -
£2.87
(inc.VAT)
Exo Terra Self Adhesive Support for Small LED
The Exo Terra Adhesive Support Base Small is a self-adhesive support base for the Exo Terra Day & Night LED (small) and Scorpion Light.


RRP - £3.69
Our Price -
£2.79
(inc.VAT)
Komodo Fat Tailed Gecko Dust Powder
Komodo Fat Tailed Gecko Insect Dusting Powder has been formulated to provide, together with insect feeding, 100% of a Geckos nutritional requirements.

RRP - £3.99
Our Price -
£3.49
(inc.VAT)
ProRep Airplant Premium Usenoides - Spanish Moss
They provide long lasting natural decor for vivariums and terrariums and can be attached to vines, stones, trunks, in fact almost anything for a naturalistic finish.

RRP - £9.99
Our Price -
£7.99
(inc.VAT)