Blue Lizard Reptiles is one of the largest reptile and aquatic specialist retail sites on the internet. We aim to provide the widest range of products at the lowest prices.
We sell a vast range of livestock and products specifically designed to meet your reptile and fishes needs, including reptile vivariums, reptile books, livefood, frozen food, vivarium substrates, plants, thermostats, thermometers, UV bulbs, heat bulbs, heat mats and vitamin and mineral supplements.
If you can't find what you need on our site, please email us, and we'll be happy to source it for you at our usual low prices.
15% OFF - Black Friday Week
This week is Black Friday and we're offering you 15% OFF most products on our website.
To get your 15% OFF, just enter code: BLACK1715 at the checkout.
Offer ends at midnight on Sunday 26th November 2017.

Top Quality Livefood only
£1.59 a tub!

Amazing value and quality!
Delivery only £3.99 for livefood orders!
For regular delivery of livefood call 01909 518808.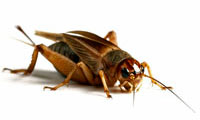 Why not visit us in store?
Why not visit our amazing reptile store in Dinnington, South Yorkshire? Just 5 minutes off the M1 and M18 we have lots of reptiles, amphibians and invertebrates, fish, mammals and birds in store as well as a wide range of starter kits, vivariums plants, hides, substrates, thermostats, vivarium decor, livefoods, frozen foods and lots more in stock at fantastic prices.
Featured Products
Exo Terra Iguana Pellets Juvenile 240g
Exo Terra Iguana food is a complete food for iguanas such as green iguanas, banded iguanas and rock iguanas.


RRP - £9.79
Our Price -
£6.99
(inc.VAT)
ProRep Bark Chips Coarse 5 Litres
ProRep coarse grade Bark Chips are an excellent bark substrate for use in glass terrariums for humid set ups.


RRP - £3.59
Our Price -
£2.87
(inc.VAT)
Vivexotic Glass Heat Mat Holder
The Vivexotic Heat Mat Holder has been specifically designed to enable heat mats to be used safely with wooden vivariums.

RRP - £20.79
Our Price -
£16.69
(inc.VAT)
Arcadia Natural Sunlight Lamp 18W 24 Inches
A full spectrum fluorescent lamp designed to simulate, as closely as possible, the spectrum of natural sunlight including 10% UVA and 2% UVB.


RRP - £20.99
Our Price -
£14.89
(inc.VAT)
The ProRep Coconut Dome is made from natural coconuts. The perfect hiding place for small reptiles and a nice addition to any natural terrarium set up.

RRP - £2.29
Our Price -
£1.83
(inc.VAT)