Blue Lizard Reptiles is one of the largest reptile and aquatic specialist retail sites on the internet. We aim to provide the widest range of products at the lowest prices.
We sell a vast range of livestock and products specifically designed to meet your reptile and fishes needs, including reptile vivariums, reptile books, livefood, frozen food, vivarium substrates, plants, thermostats, thermometers, UV bulbs, heat bulbs, heat mats and vitamin and mineral supplements.
If you can't find what you need on our site, please email us, and we'll be happy to source it for you at our usual low prices.
New Lucky Reptile Decor
Check out this great range of vivarium decor from Lucky Reptile.
A great way to brighten up your reptiles home at great prices!

Animal Delivery is Back!


We have a new courier and can ship animals weekly to mainland UK.

Why not browse our livestock now?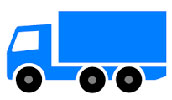 Top Quality Livefood only
£1.59 a tub!

Amazing value and quality!
Delivery only £3.99 for livefood orders!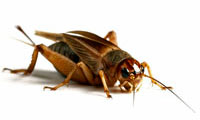 Why not visit us in store?
Why not visit our amazing reptile store in Dinnington, South Yorkshire? Just 5 minutes off the M1 and M18 we have lots of reptiles, amphibians and invertebrates, fish, mammals and birds in store as well as a wide range of starter kits, vivariums plants, hides, substrates, thermostats, vivarium decor, livefoods, frozen foods and lots more in stock at fantastic prices.
Featured Products
Lucky Reptile Testudo Mix 45g
A balanced blend of dried flowers, wild herbs and various vegetables, Lucky Reptile Testudo Mix is rich in natural vitamins, minerals and above all raw fiber.


RRP - £4.99
Our Price -
£3.99
(inc.VAT)
Lucky Reptile Background Celta 98 x 48 cm
These attractive, artificial "Rock Backgrounds" resemble a stone wall in design. They are made of a robust foam material that looks like real stone.


RRP - £47.99
Our Price -
£42.69
(inc.VAT)
Lucky Reptile Tray for OpenAir Vivarium 100 x 100cm
Replacement tray for Lucky Reptile OpenAir Vivarium. Dimensions: 100 x 100cm


RRP - £18.99
Our Price -
£15.19
(inc.VAT)
Exo Terra Forest Bark 4.4 Litres
100% natural Fir bark. Hygroscopic, readily absorbs and releases moisture. Perfect for humidity-loving reptiles.


RRP - £4.99
Our Price -
£4.39
(inc.VAT)
Zoo Med Turtle Hut Medium
If you want the look of a natural log hiding place for your reptiles with the convenience, strength, and washability of resin, then Zoo Med's new Turtle Hut is for you.

RRP - £5.91
Our Price -
£3.99
(inc.VAT)