Blue Lizard Reptiles is one of the largest reptile and aquatic specialist retail sites on the internet. We aim to provide the widest range of products at the lowest prices.
We sell a vast range of livestock and products specifically designed to meet your reptile and fishes needs, including reptile vivariums, reptile books, livefood, frozen food, vivarium substrates, plants, thermostats, thermometers, UV bulbs, heat bulbs, heat mats and vitamin and mineral supplements.
If you can't find what you need on our site, please email us, and we'll be happy to source it for you at our usual low prices.
New Lucky Reptile Decor
Check out this great range of vivarium decor from Lucky Reptile.
A great way to brighten up your reptiles home at great prices!

Animal Delivery is Back!


We have a new courier and can ship animals weekly to mainland UK.

Why not browse our livestock now?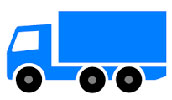 Reptile Christmas Cards
Why not send cards with a difference this year?

Amusing Christmas cards for 2016 featuring cute reptiles. Pack of 10 Cards.

Why not visit us in store?
Why not visit our amazing reptile store in Dinnington, South Yorkshire? Just 5 minutes off the M1 and M18 we have lots of reptiles, amphibians and invertebrates, fish, mammals and birds in store as well as a wide range of starter kits, vivariums plants, hides, substrates, thermostats, vivarium decor, livefoods, frozen foods and lots more in stock at fantastic prices.
Featured Products
T Rex Forest Bed Singles Pack of 6 Discs
Forest Bed has a great variety of uses. Each package expands to 7 or 8 times the volume of its package.


RRP - £6.10
Our Price -
£5.09
(inc.VAT)
ProRep Cork Bark Flat X Large
These pieces of natural bark are ideal for creating a more natural feel in your vivarium. Available in 4 sizes.

RRP - £14.99
Our Price -
£11.99
(inc.VAT)
Lucky Reptile Egg-O-Bator Incubator
The Lucky Reptile Egg-O-Bator is the perfect incubator for the first time breeder.

RRP - £89.99
Our Price -
£67.49
(inc.VAT)
Zoo Med ReptiSun 10.0 UVB 24in 18W
Emits UVB a full 20"/51cm from the surface of the lamp to prevent or reverse metabolic bone disease.


RRP - £26.99
Our Price -
£20.24
(inc.VAT)
ProRep Live Plant Platycerium ellisii 8.5cm Pot
Stags Horn Ferns are unusual epiphytic ferns that grow on trees of rocks using modified leaves as an anchor.


RRP - £5.99
Our Price -
£5.99
(inc.VAT)