Blue Lizard Reptiles is one of the largest reptile and aquatic specialist retail sites on the internet. We aim to provide the widest range of products at the lowest prices.
We sell a vast range of livestock and products specifically designed to meet your reptile and fishes needs, including reptile vivariums, reptile books, livefood, frozen food, vivarium substrates, plants, thermostats, thermometers, UV bulbs, heat bulbs, heat mats and vitamin and mineral supplements.
If you can't find what you need on our site, please email us, and we'll be happy to source it for you at our usual low prices.
COVID19 Update – Store and Online info – PLEASE READY CAREFULLY
ONLINE ORDERS - for delivery – we will get these out to you as quickly as we can. Our team are working round the clock to keep your orders moving and your essential supplies getting to you.


STORE CUSTOMERS - Following the new guidelines, as an essential store, we can stay open, however there are strict guidelines which we have to follow:

We will be amending our opening hours to 10am – 12 noon for essential items only.

Only one customer is allowed in store at any one time – so if another customer is here, please wait outside until they leave.

Keep visits as short as possible, collecting essential items only (you can phone your order ahead if you wish).

Keep a distance of 2 meters away from staff instore, using contactless payments where possible. If you should be self isolating – PLEASE DO NOT VISIT – we can deliver to you.

We need to play our part in this national emergency, whilst also protecting our staff so that we can continue to serve you throughout this difficult period.

Any further updates will be sent via our newsletter and updated on our Facebook page and website blog.

Thank you for your support.

Did you know we can Price Match?
Seen what you need cheaper elsewhere online?

Then just let us know and we will do our very best to match or even beat the price for you!
We keep our prices low all year - but if you do see it cheaper then let us know!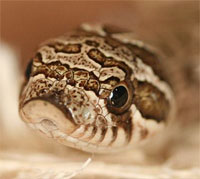 Top Quality Livefood only
£1.79 a tub!

Amazing value and quality!
Delivery only £3.99 for livefood orders!
For regular delivery of livefood call 01909 518808.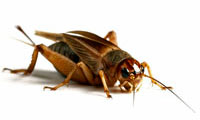 Which Heating Should I Use In My Vivarium?
There are several different ways to heat a vivarium, which one is right for you depends on the species of reptile or amphibian you will be keeping, but below are some general guidelines to the different heating options available.

If you are unsure which heat source to use or have a specific question about heating, then you are welcome to contact us for further advice.

Continue reading.....


Come and See us in Store
Why not visit our fantastic reptile and pet shop in Dinnington, South Yorkshire? Just 5 minutes off the M1 and M18 we have lots of reptiles, amphibians and invertebrates, fish, mammals and birds in store as well as a wide range of starter kits, vivariums, plants, hides, substrates, thermostats, vivarium decor, livefoods, frozen foods including mice, rats and fish foods and lots more in stock at fantastic prices. We now also have a good range of dog and cat products in store and are expanding our selection massively through 2018!
Featured Products
Trixie Water-Food Bowl Forest 24x5.5x20cm
polyester resin, material safe for the use with food, interior steps to reach water and food more easily, life-like texture, smooth inside makes it easy to clean


RRP - £21.99
Our Price -
£18.99
(inc.VAT)
ProRep Blue Day Spot Lamp 60W Edison Screw
Blue spot lamp for day-active species. Provides light and heat and increases ambient air temperature. Encourages natural thermo-regulatory behaviour.


RRP - £4.99
Our Price -
£3.29
(inc.VAT)
These tough and durable plastic hides are great value for money and very versatile.


RRP - £5.99
Our Price -
£4.99
(inc.VAT)
Exo Terra Dripping Plant Large
The Exo Terra Dripper Plant supplies a continual supply of cascading water droplets, attracting even the most reluctant reptile to drink.


RRP - £57.99
Our Price -
£35.99
(inc.VAT)
F10 Super Concentrate Veterinary Disinfectant 200ml
F10SC is a veterinary disinfectant which kills a broad spectrum of potentially harmful micro-organisms.


RRP - £17.79
Our Price -
£14.23
(inc.VAT)