Blue Lizard Reptiles is one of the largest reptile and aquatic specialist retail sites on the internet. We aim to provide the widest range of products at the lowest prices.
We sell a vast range of livestock and products specifically designed to meet your reptile and fishes needs, including reptile vivariums, reptile books, livefood, frozen food, vivarium substrates, plants, thermostats, thermometers, UV bulbs, heat bulbs, heat mats and vitamin and mineral supplements.
If you can't find what you need on our site, please email us, and we'll be happy to source it for you at our usual low prices.
NEW! Exo Terra Digital Thermostats
Available in three different varieties, 100w On/Off, 300w On/Off and 600w Dimming/Pulse.
Amazing value from just £28.79!

Animal Delivery is Back!


We have a new courier and can ship animals weekly to mainland UK.

Why not browse our livestock now?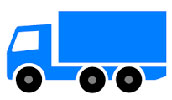 Why not visit us in store?
Why not visit our amazing reptile store in Dinnington, South Yorkshire? Just 5 minutes off the M1 and M18 we have lots of reptiles, amphibians and invertebrates, fish, mammals and birds in store as well as a wide range of starter kits, vivariums plants, hides, substrates, thermostats, vivarium decor, livefoods, frozen foods and lots more in stock at fantastic prices.
Featured Products
MistKing RCT-24 Repeat Cycle Timer
Repeat Cycle Timer is the ideal choice for aeroponic and other growers. Example programme: Mist 5 sec every 2 minutes during the day & mist 10 sec every 20 min at night

RRP - £62.99
Our Price -
£52.91
(inc.VAT)
Exo Terra Glow Light Medium 21cm
The Exo Terra Glow Light gives you versatility when placing heat and/or light sources. It is sturdily made, with a heat resistant ceramic socket.


RRP - £31.59
Our Price -
£19.99
(inc.VAT)
Exo Terra Odor Reducing Pad for FX200 Filter
1 Replacement Odor Reducing Pad for use with Exo Terra Turtle Filter FX-200.


RRP - £4.89
Our Price -
£3.99
(inc.VAT)
Vivexotic Viva plus Cabinet Medium Beech
Stylish and modern, VIVA terrestrial vivarium cabinets provide a distinctive piece of furniture and storage space for your vivarium.

RRP - £118.99
Our Price -
£95.19
(inc.VAT)
Blue Bug Mood Earrings Gecko
These earrings are a unique piece of mood jewellery for yourself or as the perfect gift. The gecko charms change their colours according to body and ambient temperature.

RRP - £4.99
Our Price -
£3.99
(inc.VAT)