Blue Lizard Reptiles is one of the largest reptile and aquatic specialist retail sites on the internet. We aim to provide the widest range of products at the lowest prices.
We sell a vast range of livestock and products specifically designed to meet your reptile and fishes needs, including reptile vivariums, reptile books, livefood, frozen food, vivarium substrates, plants, thermostats, thermometers, UV bulbs, heat bulbs, heat mats and vitamin and mineral supplements.
If you can't find what you need on our site, please email us, and we'll be happy to source it for you at our usual low prices.
Get 5% OFF Most Products
We're extending our January sale for another week, giving you the chance to get 5% OFF most product lines with no minimum spend!
To get 5% OFF just enter code: JANSAVE18 at the online checkout.
Remember this offer ends at midnight on Sunday 21st January 2018

Top Quality Livefood only
£1.59 a tub!

Amazing value and quality!
Delivery only £3.99 for livefood orders!
For regular delivery of livefood call 01909 518808.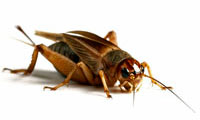 Why not visit us in store?
Why not visit our amazing reptile store in Dinnington, South Yorkshire? Just 5 minutes off the M1 and M18 we have lots of reptiles, amphibians and invertebrates, fish, mammals and birds in store as well as a wide range of starter kits, vivariums plants, hides, substrates, thermostats, vivarium decor, livefoods, frozen foods and lots more in stock at fantastic prices.
Featured Products
Ciano Tartarium 60 - White
The tartarium 60, terrarium glass, is equipped with supports and dry zone in high quality white plastic. 60cm length.


RRP - £27.19
Our Price -
£26.99
(inc.VAT)
HabiStat Cool Control is a thermostat that switches the power on when a set temperature is reached and off once the temperature has fallen below the set level.

RRP - £40.92
Our Price -
£32.74
(inc.VAT)
This book describes a variety of snakes available to collectors in North America, with advice on maintaining a terrarium, feeding and breeding.


RRP - £7.99
Our Price -
£7.99
(inc.VAT)
Komodo Day Basking Light ES 50W
This range of bulbs provides the ideal spot light for day time basking. Our Neodymium light bulbs simulate the full spectrum of sunlight.


RRP - £7.29
Our Price -
£5.19
(inc.VAT)
ProRep Live Food Plant Plaintain Assorted
Plantain provides a readily accepted treat for reptiles, and offers a fresh source of vitamins throughout the year.


RRP - £4.99
Our Price -
£3.99
(inc.VAT)