Blue Lizard Reptiles is one of the largest reptile and aquatic specialist retail sites on the internet. We aim to provide the widest range of products at the lowest prices.
We sell a vast range of livestock and products specifically designed to meet your reptile and fishes needs, including reptile vivariums, reptile books, livefood, frozen food, vivarium substrates, plants, thermostats, thermometers, UV bulbs, heat bulbs, heat mats and vitamin and mineral supplements.
If you can't find what you need on our site, please email us, and we'll be happy to source it for you at our usual low prices.
Get an Extra FIVE PERCENT OFF
Our prices are always low with up to 40% Off the RRP on over 4000 products on our website. This week we're giving you an extra 5% OFF our already great prices! Valid on most product lines.
To get 5% Off just enter code: OFF5215 at the online checkout.
Remember this offer ends at midnight on Sunday 27th May 2018

Animal Delivery is Back!


We have a new courier and can ship animals weekly to mainland UK.

Why not browse our livestock now?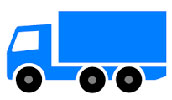 Treat Your Tortoise


Calcium is an essential part of a tortoises diet to ensure healthy growth and shell.
Komodo cuttlebone discs provide a great source of calcium and help keep beaks in trim for only 99 pence!

Reptile Boarding
Going on Holiday - Did you know we have a replile boarding service?

We can accomodate most species and have purpose built vivariums, mesh enclosures, tortoise tables and glass terrariums to cater for bearded dragons, chameleons, tortoises, snakes, amphibians and much more!

Prices start from just £1.25 per day depending on species.

To book in or for more details just give us a call and we'll be happy to help.


Come and See us in Store
Why not visit our fantastic reptile and pet shop in Dinnington, South Yorkshire? Just 5 minutes off the M1 and M18 we have lots of reptiles, amphibians and invertebrates, fish, mammals and birds in store as well as a wide range of starter kits, vivariums, plants, hides, substrates, thermostats, vivarium decor, livefoods, frozen foods including mice, rats and fish foods and lots more in stock at fantastic prices. We now also have a good range of dog and cat products in store and are expanding our selection massively through 2018!
Featured Products
Blue Bug Gecko Neck Pillow
Cuddly neck pillow measuring 55 x 20cm. Filled with micropellets to mould to the required shape for maximum support.


RRP - £12.99
Our Price -
£10.39
(inc.VAT)
Smooth glazed ceramic bowls ideal for use with a wide range of reptiles and other pets. Due to their weight and shape, these bowls are difficult to tip over.


RRP - £4.99
Our Price -
£3.99
(inc.VAT)
ProRep Green Jungle Spot Lamp 60W Bayonet
Green spot lamp to simulate sunlight through a forest canopy. Provides light and heat and increases ambient air temperature.


RRP - £4.49
Our Price -
£3.69
(inc.VAT)
Lucky Reptile Dial Thermometer-Hygrometer
Available are a single thermometer, a single hygrometer and a thermo-/hygrometer combination.

RRP - £12.04
Our Price -
£8.99
(inc.VAT)
ProRep Coco Mini Brick 150g
ProRep Coco Mini Brick is an expandable moisture retaining substrate suitable for many species of reptiles, amphibians and invertebrates.

RRP - £1.19
Our Price -
£0.99
(inc.VAT)