Blue Lizard Reptiles is one of the largest reptile and aquatic specialist retail sites on the internet. We aim to provide the widest range of products at the lowest prices.
We sell a vast range of livestock and products specifically designed to meet your reptile and fishes needs, including reptile vivariums, reptile books, livefood, frozen food, vivarium substrates, plants, thermostats, thermometers, UV bulbs, heat bulbs, heat mats and vitamin and mineral supplements.
If you can't find what you need on our site, please email us, and we'll be happy to source it for you at our usual low prices.
SAVE 10% On Livefood this week!
This week we're offering you 10% OFF all livefoods.
To get your 10% OFF, just enter code: OCTBUGS15 at the checkout.
Offer ends at midnight on Sunday 22nd October 2017.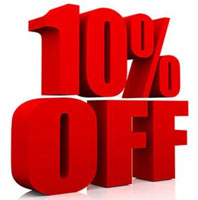 Top Quality Livefood only
£1.59 a tub!

Amazing value and quality!
Delivery only £3.99 for livefood orders!
For regular delivery of livefood call 01909 518808.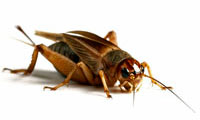 Why not visit us in store?
Why not visit our amazing reptile store in Dinnington, South Yorkshire? Just 5 minutes off the M1 and M18 we have lots of reptiles, amphibians and invertebrates, fish, mammals and birds in store as well as a wide range of starter kits, vivariums plants, hides, substrates, thermostats, vivarium decor, livefoods, frozen foods and lots more in stock at fantastic prices.
Featured Products
Christmas Stocking For Corn Snakes
Don't forget your reptiles this Christmas with our Christmas stockings for reptiles. This stocking is designed for Corn Snakes.


RRP - £9.99
Our Price -
£8.99
(inc.VAT)
Vetark Amprotect Handrinse 500ml
Amprotect handrinse is ideal in collections to prevent transmission between animals or between groups


RRP - £9.89
Our Price -
£8.49
(inc.VAT)
Repashy Superfoods SuperHatch 170g
SuperHatch is an advanced incubation medium that allows easy moisture monitoring (it changes color) and is indefinitely reusable.


RRP - £8.99
Our Price -
£7.49
(inc.VAT)
Lucky Reptile Herp Tarrium White 30 x 30 x 45 cm
Popular Herp Tarrium with white plastic frame, featuring a swing door thus avoiding the obscured area created by overlapping sliding doors.


RRP - £85.00
Our Price -
£67.99
(inc.VAT)
Snails Small - Approx 12 per Tub
These human grade edible snails are an excellent treat for a wide variety of reptiles. They are a livefood rich in calcium.


RRP - £3.83
Our Price -
£2.89
(inc.VAT)