Blue Lizard Reptiles is one of the largest reptile and aquatic specialist retail sites on the internet. We aim to provide the widest range of products at the lowest prices.
We sell a vast range of livestock and products specifically designed to meet your reptile and fishes needs, including reptile vivariums, reptile books, livefood, frozen food, vivarium substrates, plants, thermostats, thermometers, UV bulbs, heat bulbs, heat mats and vitamin and mineral supplements.
If you can't find what you need on our site, please email us, and we'll be happy to source it for you at our usual low prices.
New Habistat Ammonite Corner Hide
Make your vivarium look great with this awsome new hide.
Amazing value at only £24.99!
Top Quality Livefood only
£1.59 a tub!

Amazing value and quality!
Delivery only £3.99 for livefood orders!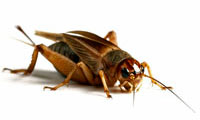 Why not visit us in store?
Why not visit our amazing reptile store in Dinnington, South Yorkshire? Just 5 minutes off the M1 and M18 we have lots of reptiles, amphibians and invertebrates, fish, mammals and birds in store as well as a wide range of starter kits, vivariums plants, hides, substrates, thermostats, vivarium decor, livefoods, frozen foods and lots more in stock at fantastic prices.
Featured Products
BTN Slimline Background Limestone 50B 50x45cm
Slimline Background in white limestone finish. Dimensions: 50 x 45cm.

RRP - £34.99
Our Price -
£33.49
(inc.VAT)
ProRep Live Plant Spathiphyllium chopin 5.5cm-8.5cm Pot
An upright, clump forming species which tolerates a wide range of light levels, moisture and humidity. Avoid extremes and protect from direct heat.


RRP - £5.99
Our Price -
£5.99
(inc.VAT)
HabiStat Ceramic Bulb Holder Edison Screw
The HabiStat Ceramic Heat Bulb Holder is ideal for all ceramic heaters and screw fit bulbs.


RRP - £18.90
Our Price -
£15.12
(inc.VAT)
HabiStat Pulse Day-Night with Night Eye 600W Black
The brand new Day/Night Dimming and Pulse Proportional Thermostats with a built in night eye on a 1.5 metre long sensor lead.


RRP - £67.37
Our Price -
£53.89
(inc.VAT)
Lucky Reptile Corner Dish Lava Medium
Realistic heavy stone effect bowl in lava rock finish, with smooth internal area for easy cleaning.

RRP - £9.99
Our Price -
£7.99
(inc.VAT)