Blue Lizard Reptiles is one of the largest reptile and aquatic specialist retail sites on the internet. We aim to provide the widest range of products at the lowest prices.
We sell a vast range of livestock and products specifically designed to meet your reptile and fishes needs, including reptile vivariums, reptile books, livefood, frozen food, vivarium substrates, plants, thermostats, thermometers, UV bulbs, heat bulbs, heat mats and vitamin and mineral supplements.
If you can't find what you need on our site, please email us, and we'll be happy to source it for you at our usual low prices.
Top Quality Livefood only
£1.59 a tub!

Amazing value and quality!
Delivery only £3.99 for livefood orders!
For regular delivery of livefood call 01909 518808.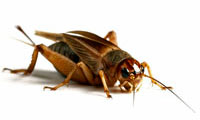 Come and See us in Store
Why not visit our fantastic reptile and pet shop in Dinnington, South Yorkshire? Just 5 minutes off the M1 and M18 we have lots of reptiles, amphibians and invertebrates, fish, mammals and birds in store as well as a wide range of starter kits, vivariums plants, hides, substrates, thermostats, vivarium decor, livefoods, frozen mice, rats and other foods and lots more in stock at fantastic prices. We now also have a good range of dog and cat products in store and are expanding our selection massively through 2018!
Featured Products
Zoo Med Forest Floor Bedding 26.4 Litres
A natural floor bedding made from the ground bark of cypress trees. It is the preferred substrate for all frogs, toads, salamanders, tarantulas and insects.


RRP - £25.79
Our Price -
£19.99
(inc.VAT)
Exo Terra Dinosaur Eggs Fossil Hide Out
The Exo Terra Dinosaur Eggs Fossil Hide-out provides your pet with a safe and cosy multilevel hideaway and provides a shelter with multiple entrances for easy access.

RRP - £17.69
Our Price -
£12.59
(inc.VAT)
Really Useful Box 9L 395 x 255 x 155mm
Plastic unvented box... Must be vented if used for animals.


RRP - £9.27
Our Price -
£7.99
(inc.VAT)
Zoo Med Tropical Mix-in Mango 95g
Fresh canned fruits in sauce to be used as a "mix-in" with fresh pelleted diets.

RRP - £3.29
Our Price -
£2.79
(inc.VAT)
Exo Terra Plastic Plant Croton Large
Extremely realistic replicas of real plants. Easy to clean and maintain. Creates natural hiding spots for reptiles and amphibians.


RRP - £7.19
Our Price -
£5.09
(inc.VAT)