Zoo Med Turtle Dock Small
Excellent Product, Provides a climb out area for Terrapins and Turtles Without using up swimming area.

Unique self levelling feature automatically adjusts to any water level.

Submerged ramp allows easy access.

Provides a dry basking area for maximum exposure to heat and UV lighting.

Can be used for any semi-aquatic animal.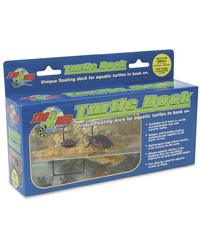 Product
RRP
Our Price
Amount
Add to basket
People who bought 'Zoo Med Turtle Dock Small' also bought...