Blue Lizard Bearded Dragon Starter Kit Basic
This is the perfect starter kit for a young bearded dragon at a special Blue Lizard reptiles price.

Kit includes:

- Viv Exotics Reptihome Medium Vivarium
- Pro Rep Heat Bulb 60W
- Mountable Ceramic Light Fixture
- Habistat Dimming Thermostat
- Arcadia Desert 10% UV Bulb 24 inches
- Arcadia 18W UV Light Controller
- Exo Terra Water Dish Small
- Exo Terra Calcium 40g

This is everything you need to keep a young bearded dragon happy and healthy. Multivitamins and décor may be added if desired.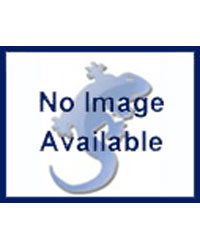 Product
RRP
Our Price
Amount
Add to basket
Customer Reviews for:- Blue Lizard Bearded Dragon Starter Kit Basic
Overall Rating: 5 Stars

Adele Berry

03-02-2017
Verified Purchase
Great product. Arrived quickly. Easy to set up with good quality items. Makes it so much easier when everything comes as a well thought out kit for a low price.