Turnock Ceramic Bulb Holder
Ceramic heat bulb holder with fixing. Approved holder for use with ceramic bulbs.

These holders are designed to cope with the
high temperatures these heaters attain.

It is essential to use heat resistant
cable when attaching the bulb holder.

Use a heater of the correct wattage for
the size of cage and the temperature required.

Long life design made from high impact, high temperature plastic.

Easy to assemble with a simple twist operation.

For use with heat lamps to 250watt, both ceramic and hard glass type.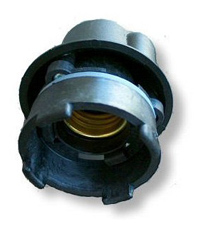 Product
RRP
Our Price
Amount
Add to basket
People who bought 'Turnock Ceramic Bulb Holder ' also bought...