HabiStat Antiseptic Handgel Pump Bottle 500 ml
Antiseptic Handgel.

Residue free.

No rinse, Alcohol handgel.

Provides the unparallelled rapid broad spectrum anti-microbial activity of Alcohol, providing full protection against common livestock pathogens and viruses.

Composition: 70 per cent Alcohol with emollients and viscosity modifiers.

No washing and drying facilities required.

Offers unparalleled, instantaneous, broad spectrum hand decontamination.

Rapid Virucidal, Bactericidal and Fungicidal activity.

Completely safe.

Leaves no toxic or tainting chemical residues.

Control of cross infection when handling livestock.

Handling of livestock and biological matter in veterinary surgeries and Pet shops.

Skin disinfection for any invasive procedure in livestock e.g. vaccination, injection, blood extraction, birthing.

DIRECTIONS FOR USE: Hands should be relatively free from organic soilage for full effectiveness.

Apply liberally, rub into hands and allow to dry.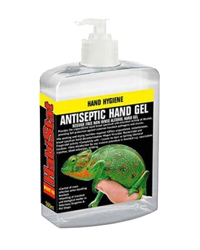 Product
RRP
Our Price
Amount
Add to basket
People who bought 'HabiStat Antiseptic Handgel Pump Bottle 500 ml' also bought...