Komodo Comores Hanging Vine 13cm
The Comores Hanging Vine is an artificial silk hanging plant for creating a realistic reptile habitat.

An ideal hiding place for reptiles and live food it can be combined with real plants to truly enrich an animals environment.

Hygienic, easy to clean & low maintenance.

Artificial plants can provide the same benefits such as cover and hiding places for your reptile as real plants, but require less maintenance.

A simple clean at the same time as your main vivarium clean will keep them looking fresh and new.

They also wont be eaten by your pet and don't require water or light to thrive but can be just as aesthetically pleasing.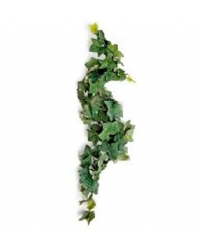 Product
RRP
Our Price
Amount
Add to basket
People who bought 'Komodo Comores Hanging Vine 13cm' also bought...