Lucky Reptile Turtle Plant Horn Fern
Lucky Reptile Horn Fern Turtle Plants are part of the Lucky Reptile range of artificial floating 'turtle plants' designed specifically for use in turtle tanks to offer basking, resting and hiding places for your turtle.

Lucky Reptile plants are designed to look as realistic and natural as possible. From a distance they can be mistaken for live plants, but even up close it is hard to tell that these decorations are artificial. They are soft and non - toxic to make them as safe as possible for your pet.

Plastic plants are an excellent durable and hard wearing substitute for real plants which would require care, may rot and can be eaten by your pet. Artificial plants are easy to clean and will remain looking fresh and new for much longer than real specimens.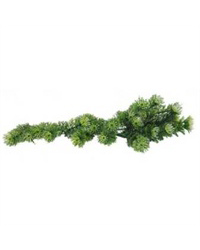 Product
RRP
Our Price
Amount
Add to basket
People who bought 'Lucky Reptile Turtle Plant Horn Fern' also bought...