Taurrus Medium
Key Features.
Living organisms consume and eradicate the mites and their eggs.
Natural, safe, environmentally friendly solution.
Can be used on snakes and lizards.
Easy to apply. Simply sprinkle onto the snake or into the vivarium.
10 day shelf-life upon receipt of product.
2 sizes available. Medium for up to 2 animals, and Large for up to 10 animals.

Advantages of TAURRUS over chemical treatments.
1. TAURRUS predators feed on and kill all stages of the snake mite life cycle.
Most chemical treatments only kill the adult mites, leaving the eggs to hatch.

2. Snake mites cannot defend themselves or become resistant to TAURRUS predatory mites whereas with chemical treatments resistance builds up over time.

3. Easy to apply and reduces the need for animal handling.

4. Natural, safe and environmentally friendly method of snake mite control for the user and the reptiles.

5. TAURRUS predators thrive in hot and humid conditions, similar to that in which reptiles are kept, unlike previous predatory mites tested for snake mite control, which tended to fail in temperatures above 25C.

Due to its short shelf life, this product is brought in to order so that it is as fresh as possible when it reaches you, and therefore there can sometimes be a slight delay in despatch as a result of this.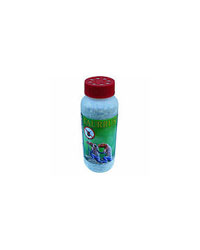 Product
RRP
Our Price
Amount
Add to basket
People who bought 'Taurrus Medium' also bought...