Lucky Reptile Flower Mix BULK 1kg
The Flower Mix contains different kinds of dried flowers which are a treat for reptiles. The flowers are rich in crude fiber and natural vitamines making it the Flower Mix an excellent and healthy addition to the diet.
Available in two variants: Flower Mix with blossoms of mallow, cornflower, roses and camomille and the NEW Flower Mix Hibiscus with plenty of hibiscus flowers, a treat for a lot of tropical reptiles, and blossoms of sunflower, dandelion, clover and daisy.
Excellent for tortoises, bearded dragons, iguanas, uromastyx and other plant eaters.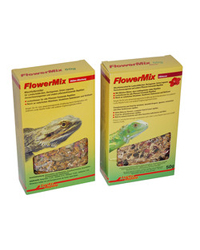 Product
RRP
Our Price
Amount
Add to basket
People who bought 'Lucky Reptile Flower Mix BULK 1kg' also bought...