Chimaira The Snakes of Europe
The Snakes of Europe by Guido Kreiner

Guide to all species and virtually all subspecies of snakes occurring within the zoogeographic boundaries of Europe. A series of brief introductory chapters discuss a number of topics including the origins, evolution, systematics, biology, ecology, venoms, conservation and captive care, followed by a section providing identification keys to the individual families and genera.

The species accounts include information on characteristics, distribution, natural habitats and ecology, together with a list of key literature relevant to each species.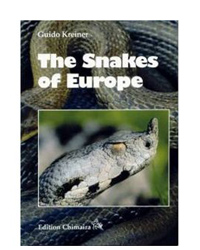 Product
RRP
Our Price
Amount
Add to basket