Racers Whipsnakes and Indigos
Racers, Whipsnakes & Indigos by W.P. Mara

Here you will find all you need to know about a fascinating group of snakes that can be tamed and bred in captivity. This is the most complete book on Racers, whipsnakes, and Indigos, completely illustrated in color with Foto-Glaze.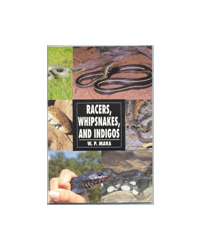 Product
RRP
Our Price
Amount
Add to basket