Blue Lizard Reptiles is one of the largest reptile stores on the internet, and also have a large shop in South Yorkshire. We aim to provide the widest range of reptile products at great value prices.
We sell a vast range of reptiles, amphibians and invertebrates, along with products specifically designed to meet your reptiles needs, including reptile vivariums, reptile books, livefood, frozen food, vivarium substrates, plants, thermostats, thermometers, UV bulbs, heat bulbs, heat mats and vitamin and mineral supplements.
If you can't find what you need on our site, please email us, and we'll be happy to source it for you at our usual low prices.
Top Quality Livefood only £1.59 a tub!


Amazing value and quality! Delivery only £3.99 for livefood orders!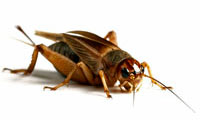 Why not visit us in store?
Why not visit our amazing reptile store in Dinnington, South Yorkshire? Just 5 minutes off the M1 and M18 we have lots of reptiles, amphibians and invertebrates in store as well as a wide range of starter kits, vivariums plants, hides, substrates, thermostats, vivarium decor, livefoods, frozen foods and lots more in stock at fantastic prices.
Featured Products
Lucky Reptile Bright Sun UV Desert 70W
The Bright Sun UV is a revolutionary new UV lamp that offers light, heat and UV in one lamp at low wattages.


RRP - £51.24
Our Price -
£34.09
(inc.VAT)
LR Turtle-Tarrium Large 100x58x36-65
The Turtle-Tarriums are turtle tanks with a b-shaped front screen. The attractive shape makes them a nice addtiton to every living room.


RRP - £240.86
Our Price -
£199.99
(inc.VAT)
Pro Rep Red Night Spot Lamp ES 60W
Pro Rep Red Spot Lamps provide red lighting for your reptiles enclosure and help create a suitable vivarium temperature.

RRP - £4.49
Our Price -
£3.59
(inc.VAT)